OUR INGREDIENTS
My Triple-Action Approach with Valerest®, a Proprietary Ingredient Exclusive to Relaxium®
---
Exclusive to Relaxium®
During my years of clinical research to perfect the ultimate drug-free sleep solution, I came to the realization that most sleep aids are formulated without much scientific understanding of the causes of sleeplessness. As a Clinical Neurologist treating patients with sleeplessness on a daily basis, I searched for the most powerful ingredients backed by the strongest scientific data available. I then committed to using the exact dosages and strengths revealed in the scientific study. Using these unique ingredients, the Relaxium® Triple-Action formula addresses all three major causes of sleeplessness to help achieve ultimate results.
Valerest®, my proprietary ingredient, exclusive to Relaxium®, works to induce sleep safely and naturally and is backed by a University Clinical Study. In the study, Valerest was measured against Melatonin alone and a popular pharmaceutical drug. The conclusion showed that Valerest significantly improved the quality of life through better sleep.
Also, included in my formula is an amazingly effective ashwagandha extract. In a major Clinical Study, ashwagandha has shown to improve your ability to sleep through the night increase daytime energy and improve concentration . I have included the same dose of this incredibly healing extract in Relaxium® to offer these healing benefits to my patients.
I developed Relaxium® after many of my patients complained about the expense and inconvenience of taking the very specific regimen of drug-free sleep aids I was recommending. They also found it difficult to find the high-quality ingredients and precise doses I was advising.
So, in order to offer my patients a simple, affordable all-in-one sleep solution that I could feel confident in recommending, I developed my own exclusive synergistic sleep formula, Relaxium®. I believe that this formula is superior to anything else out there — I use it myself every night, and my patients have had amazing results.
The key, I've discovered, is combining remedies that promote relaxation and help to mitigate the harmful effects of stress on the body, with those that help to restore the body's sleep cycle.
A Triple-Action Approach To Better Sleep...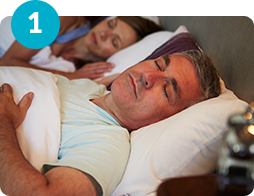 Regulates Sleep Cycle
Regulates your sleep cycle by using ONLY the highest quality and proper levels of Melatonin.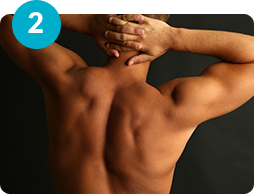 Relaxes the Body
Magnesium, known as Mother Nature's Muscle Relaxer, works hard to relax the body and muscles.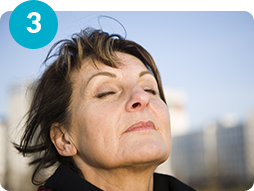 Calms the Mind
Ashwagandha, Valerest™, and Passionflower come together to calm the mind.
Order Now and Experience Nights of Refreshing Sleep!
Best of all, you can expect Relaxium® to enhance overall wellness! When taking Relaxium® Sleep, you should find that your sleep patterns may become more regular. With Relaxium® Sleep, you can expect to experience:
An easier time falling and staying asleep
Deeper, more restful sleep
Waking up feeling refreshed, energized and rejuvenated
Better mood balance
Fewer aches and pains
A stronger immune system
Better digestion
Better heart health
And so much more!
Whether you simply want to sleep better and wake up feeling refreshed and full of energy each day—or you're concerned about protecting your health in the long-term, Relaxium® is a smart investment. I hope you'll give it a try!
But here's why I am confident that Relaxium® is simply the best formula and best value out there:
The perfect synergistic blend of ingredients, based on my clinical experience and background as a medical doctor
The highest quality ingredients available, for reliable potency and effectiveness
It's safe and non-habit-forming, meaning it comes with no risk of side effects or dependency
It's made in the USA in an FDA-inspected facility for quality you can trust
It's an incredible value! If you purchased all of the ingredients found in Relaxium® separately, you'd be paying 5 times more and taking 3 times as many pills.
Here's the perfect synergistic blend of ingredients in Relaxium®:
Valerest® (228.9 mg), my proprietary ingredient, exclusive to Relaxium®, works to induce sleep safely and naturally and is backed by a University Clinical Study. In the study, Valerest was measured against Melatonin alone and a popular pharmaceutical drug. The conclusion showed that Valerest significantly improved the quality of life through better sleep.
Ashwagandha extract (125 mg): The ashwagandha I've included in Relaxium® is an amazingly effective powerful extract. A clinical trial conducted on this high potency extract showed that it can decrease stress and anxiety by up to 70%, improve your ability to sleep through the night by 71%, increase daytime energy by 53% and improve concentration by 50%.
Magnesium citrate, glycinate, oxide (100 mg): Magnesium is my preferred mineral across the board. It goes to work immediately, relaxing muscles throughout the body and promoting the release of mental and physical tension.
L-Tryptophan (500 mg): The two main biomolecules that are involved in the production of normal sleep—the neurotransmitter serotonin and the hormone melatonin—are both naturally made from tryptophan in the body. That makes L-Tryptophan tremendously valuable in promoting restful sleep.
Melatonin (5 mg): This drug-free hormone is key to any effective Drug-Free sleep formula. In my experience, a 5mg dose is perfect — just enough to trigger the body's sleep cycle, but not so much that it leaves you feeling groggy the next day. The melatonin in my formula is free of the contaminants often found in low-quality melatonin.
Chamomile extract (75 mg): This high potency chamomile extract delivers the very same nerve-soothing relaxation benefits as a cup of chamomile tea. The difference is that the active constituents of the herb have been carefully extracted from a high-quality source, so you know what you're getting is pure and powerful.
Passionflower extract (75 mg): Passionflower is an ancient anti-stress remedy that helps to combat everyday stress regulating neurotransmitters in the brain that control mood and sleep. I found an extremely potent source of this herb that offers superior purity and effectiveness.
GABA (100 mg): Gamma Amino Butyric Acid is a neurotransmitter that relieves stress, relaxes the body, and helps you get good sleep. A placebo-controlled clinical trial confirmed that GABA has the effect of improving the quality of sleep, easing stress, and increasing the duration of uninterrupted sleep. As an added benefit, GABA appears to help keep cortisol at a lower level. This is great news for the weight conscious!
My goal in creating Relaxium® was to offer an ultra-premium, drug-free, effective and non-habit-forming sleep aid at an affordable price. This way, everyone can easily and safely get the benefits of healthy sleep, without worrying about dangerous side effects.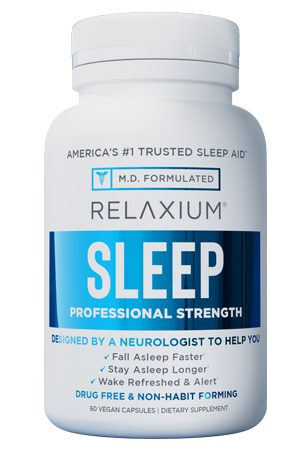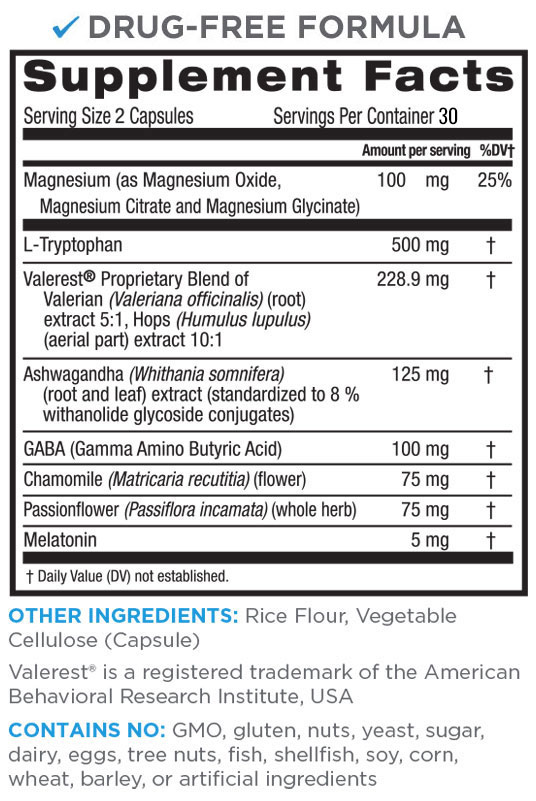 WARNING: Don't Take Just Any Drug-Free Sleep Product
I've found in my clinical experience that a specific combination of the drug-free sleep aids I listed above, and at very precise dosages, is most effective. The problem with most sleep supplements is that they only contain a single ingredient (melatonin being the most common). And even worse, they often contain ingredients of sub-par quality and doses that are far too low to have any significant impact.
I've heard way too many times from new patients that they tried drug-free sleep products and they just "didn't work." However, in almost all cases, they just had not found the right product. My patients are always amazed when I put them on the correct regimen at just how effective these drug-free sleep aids can be, and how much better they feel within a matter of days.
I encourage you to do your own research, to make sure I'm not just trying to steer you into buying my own product. The most important thing to me is that you get a good, healing sleep every night.
Truly Want to Help You Sleep Better!
I sincerely want my formula to be the answer you have been looking for, and I want for you to enjoy refreshing, relaxing nights of sleep.
My Personal Guarantee: Quality, Safety and Effectiveness
I stand by the quality, safety and effectiveness of Relaxium® 100%. I visit the manufacturing facility where it's made regularly to ensure that my standards for quality are being met, so that I can feel comfortable making you this guarantee: If you're not happy with this product, you will not pay for it. You truly have nothing to lose.
To Your Good Health,

Dr. Eric Ciliberti, MD